Holocaust Menorah

This ceramic piece (Completed in March 2011) is one I always wanted to do; It is not part of this "Mound" series but is important for this body of work  In my early sketches the people were more abstract but as I worked on it I realized the Holocaust is about people. It was designed by men, carried out by men and women and perpetrated on men, women and children. 

In this Menorah I have three men and three women; three young people and three older people.  The luggage in the front shows the major European countries and how many Jews died in each of them.  In the back are three columns in the shape of the electrified fence at Auschwitz.  The three columns combined form the Hebrew letter "Shin." It is the letter used on the exterior of a Mezuzah, It is symbolic of one of the names of G_d, and is also a symbol for the priestly blessing.

Ceramic on Base: 25" tall x 17" wide x 16" deep

.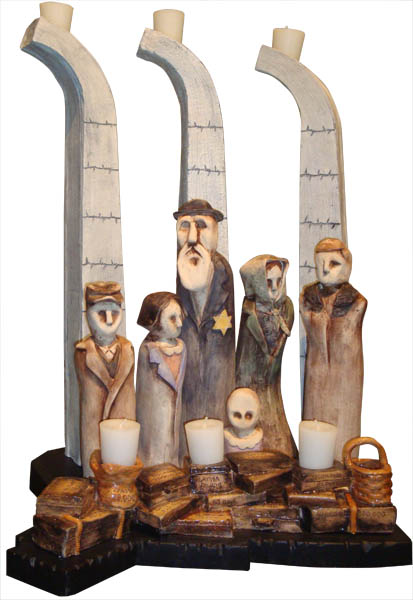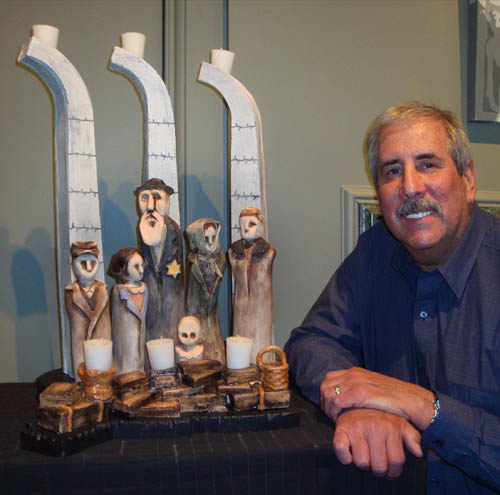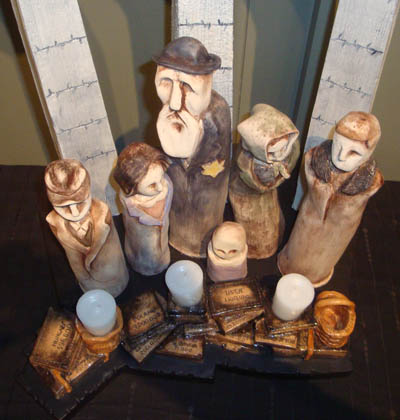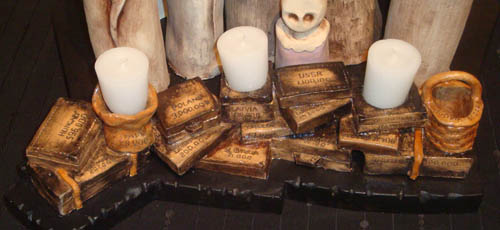 On Yom HaShoah 2013 the Holocaust Memorial and Tolerance Center of Nassau County,NY Aaron Morgan's Holocaust Menorah was lit by Jewish- Greek Holocaust survivors in the presence of Israel's ambassador to Greece, the Hon. Arye Merkel.and almost 1000 individuals.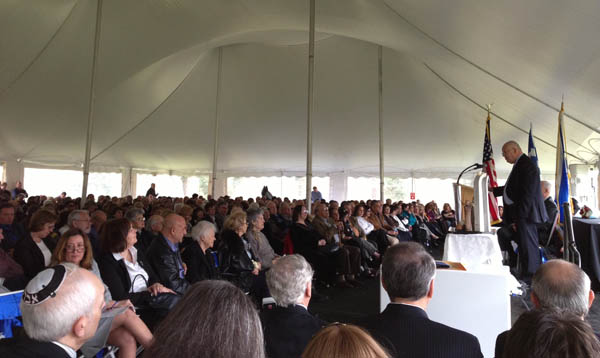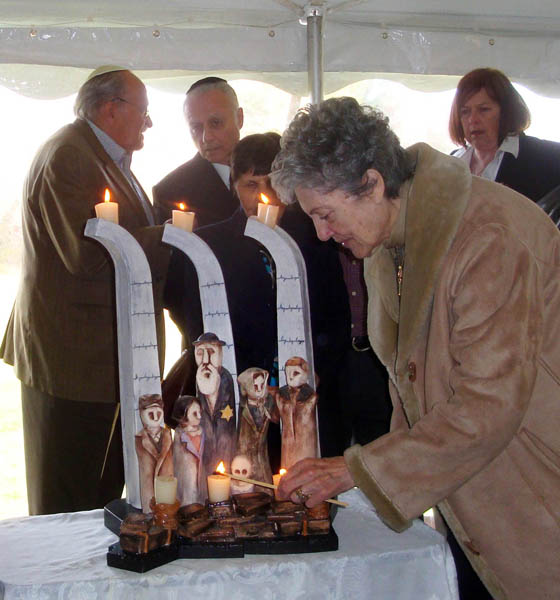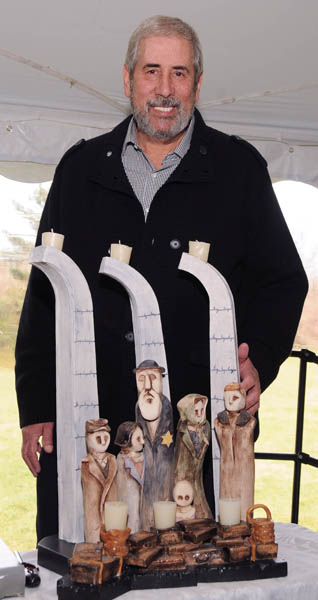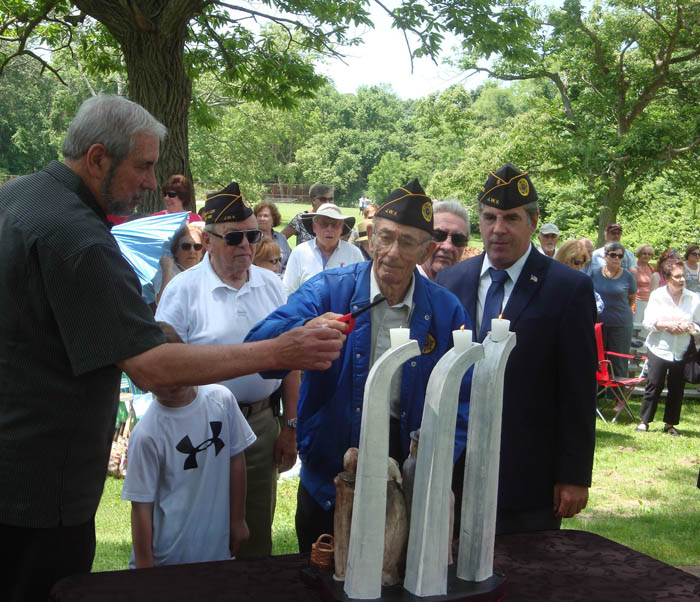 June 12, 2013 Anne Frank would have been 84 years old.  I was asked to speak at the Anne Frank Memorial Park in Melville, NY.  I brought a few paintings and my Holocaust Menorah with me to the presentation.  A Holocaust survivor, some young children and members of the Jewish War Veterans lit the Menorah in her honor.