Bay Walk, Port Washington - Public art

each work is 4' x 4' cearmic mural.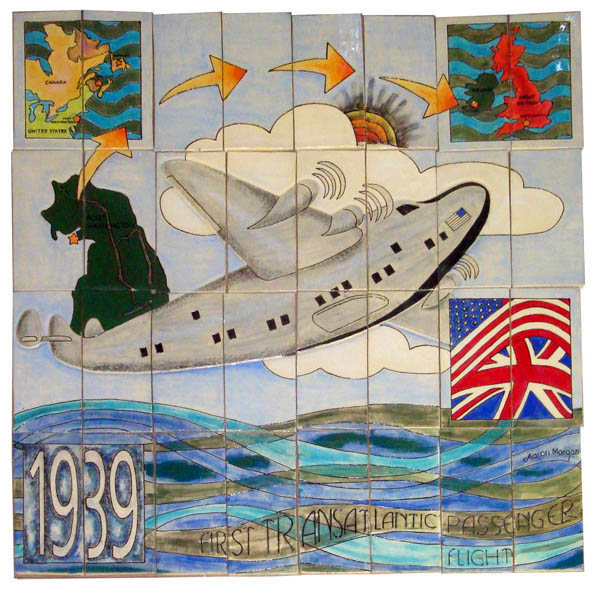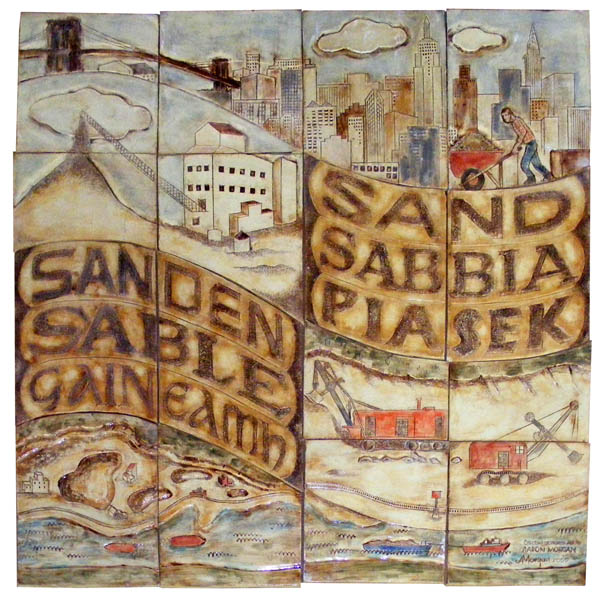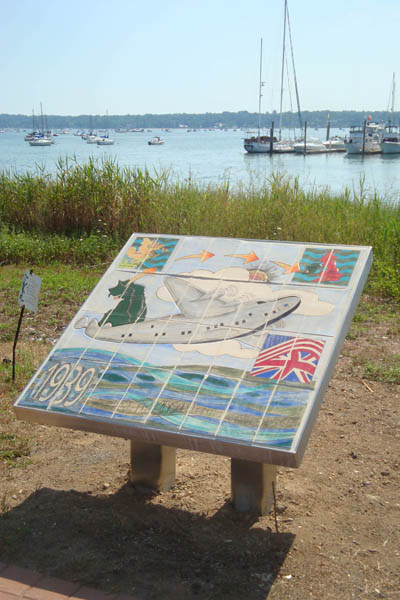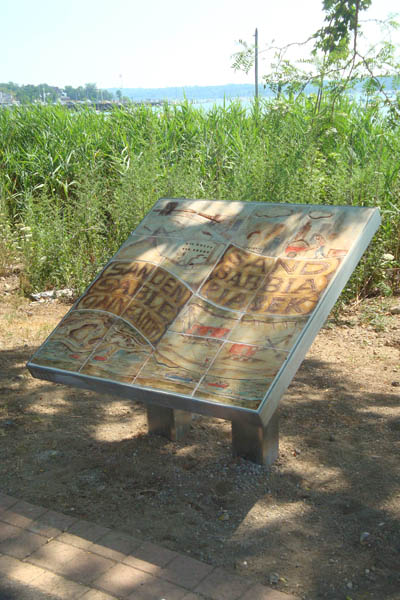 For "Bay Walk" public art project Aaron created sketches memorializing the first transatlantic flight that from Port Washington.  He researched the history of that first flight at the Port Washington Public Library, Nassau County's Cradle of Aviation Museum and via emails to the Foynes Flying Boat Museum in Ireland.  The early sketches were constantly being refined then he experimenting with clays and glazes, learning new techniques, and the work was then created at Haven Art in Port Washington.

The theme of this ceramic mural "Sand Mining in Port Washington" is immigration.  Researching the history of sand mining at the Port Washington Public Library it was discovered that 80% of all the cement used in the building of Manhattan used sand from Port Washington; from the Empire State Building to the Brooklyn Bridge-all have a piece of Port Washington in them.  At the turn of the century immigrants came primarily from Scandinavia, Nova Scotia, Ireland, Germany, Italy and Poland.  Morgan included the word "sand" in each of these languages to show the roots of the hardworking men and women who came to our shores to look for "streets paved with gold," instead they found their streets and jobs paved with "sand" from Port Washington.